Infection Prevention and Safety
State oral health programs have a shared responsibility for the safe delivery of oral health care. ASTDD is partnering with the Organization for Safety, Asepsis and Prevention (OSAP) to link states to technical assistance, educational materials, information on policy development and other resources on infection prevention and safety.
The ASTDD-OSAP Infection Prevention and Safety Project has identified a number of resources that may be helpful to State Oral Health Programs.
For further information about Infection Prevention and Safety Guidelines, Education and Training, Policies and Other Resources see OSAP.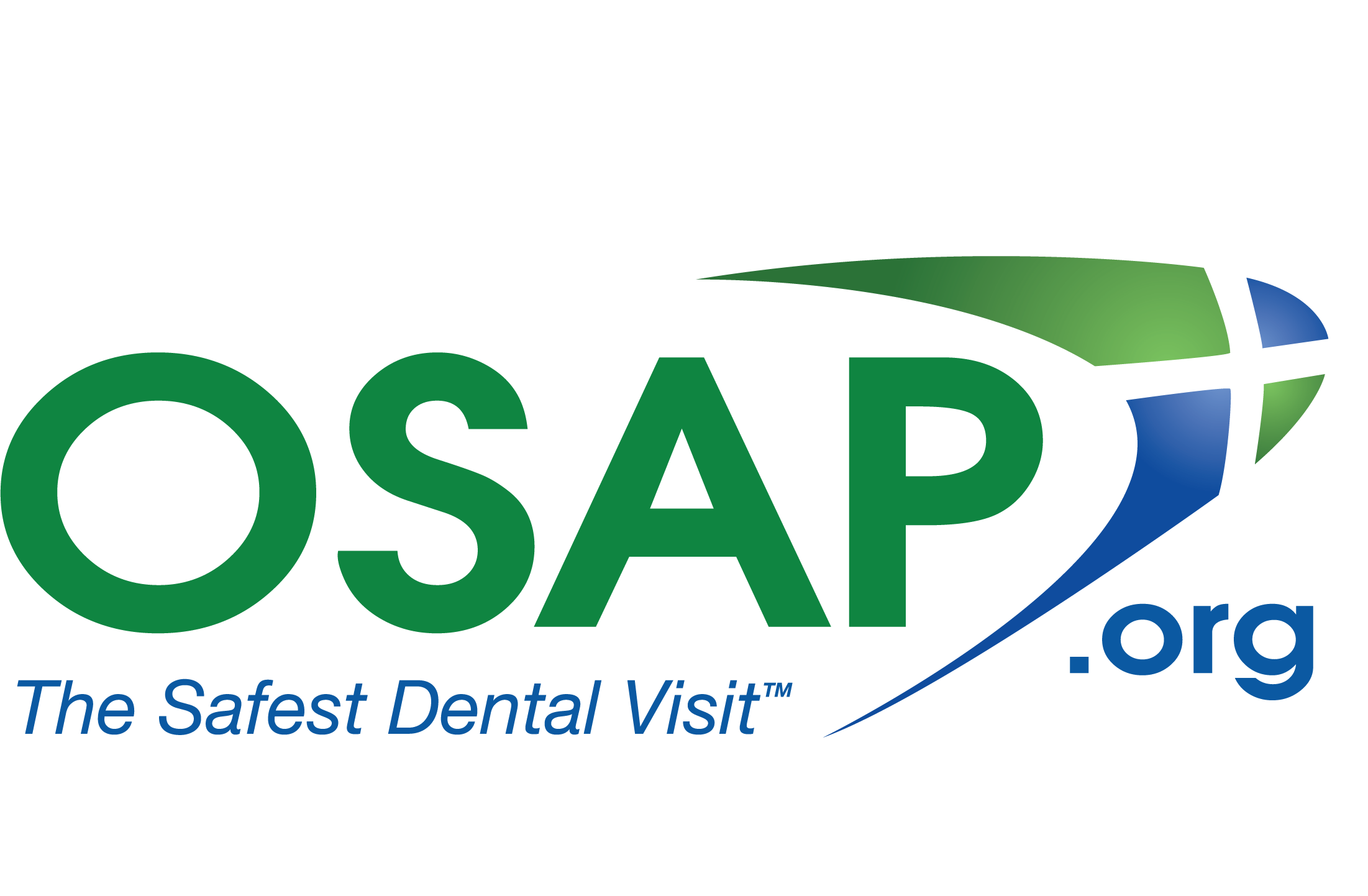 OSAP is a non-profit membership association that focuses exclusively on dental infection prevention, occupational health, and patient safety education and training.
Examples of some of the tools include:
Other Safety Resources
Other safety issues include ergonomics, eye protection, use of visible light cure units, noise control, handling of dental mercury, ventilation, nitrous oxide, radiation from dental x-rays, etc.
American Dental Association - ADA resources on infection control.
Centers for Disease Control and Prevention - CDC has a worker health and safety webpage.
Interim Infection Prevention and Control Guidance for Dental Settings During the COVID-19 Response
Centers for Disease Control and Prevention DentalCheck: Infection Prevention & Control Checklist
National Institute for Occupational Safety and Health (NIOSH) - Numerous resources and a searchable database.
Safety and Health Topics for Dentistry from the Occupational Safety and Health Administration (OSHA) - OSHA standards and directives related to dentistry.
Safety Net Dental Clinic Manual, Chapter 4, Section VIII - Numerous resources that apply to dental and other healthcare settings.