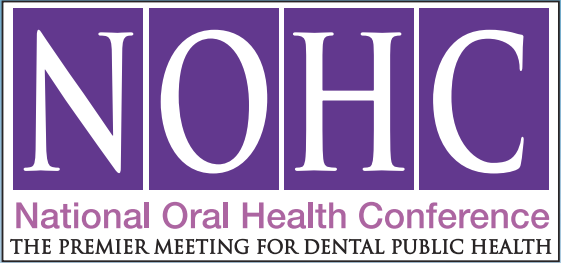 The Association of State and Territorial Dental Directors (ASTDD) is a national non-profit organization representing the directors and staff of state public health agency programs for oral health. It was organized in 1948 and is one of 20 affiliates of the Association of State and Territorial Health Officials (ASTHO). ASTDD formulates and promotes the establishment of national dental public health policy, assists state dental programs in the development and implementation of programs and policies for the prevention of oral diseases; builds awareness and strengthens dental public health professionals' knowledge and skills by developing position papers and policy statements; provides information on oral health to health officials and policy makers, and conducts conferences for the dental public health community.
A strong and effective governmental oral health presence in states and territories to assure optimal oral health.
ASTDD provides leadership to:
promote and support a governmental oral health presence in each state and territory,
increase awareness of oral health as an important and integral part of overall health,
address oral health equity,
promote evidence-based oral health policies and practices, and
assist in the development of initiatives to prevent and control oral diseases.
The ASTDD Membership consists of the chief dental public health officer (state dental director) of the state health department or equivalent agency, and the U. S. Territories. ASTDD also offers Individual or Organizational Associate Membership which is open to any public agency, voluntary organization, tribal entity and/or health professionals employed or interested in dental public health. Members and Associate members serve on and chair committee's or work groups, receive the ASTDD newsletter, are enrolled on the ASTDD list serve, and participate in the ASTDD Annual Business Meeting held in conjunction with the annual National Oral Health Conference. Individual Associate member dues are $75.00 per year. Organizational Associate Membership dues are $400 per year.
ASTDD Key Messages
State Oral Health Programs make an essential contribution to public health and must be continued and enhanced. Resources to Support ASTDD Key Messages.
1. A successful SOHP must have diversified funding that includes funding for state and local evidence-based programs.
2. A successful SOHP needs a continuous, strong, credible, forward-thinking leader.
3. A successful SOHP needs a complement of staff, consultants and partners with proficiency in the ASTDD Competencies for SOHPs.
4. A successful SOHP needs one or more broad-based coalitions that include partners with fiscal and political clout.
5. A successful SOHP must have valid data (oral health status and other) to use for evaluation, high quality oral health surveillance, a state oral health plan with implementation strategies, and evidence-based programs and policies.
Announcements, Publications & Documents
ASTDD Board of Directors Statement on COVID-19 Vaccination Plans
ASTDD recognizes the importance of timely vaccination of dental professionals so that oral health care services can be provided in a safe and effective manner. We also recognize that public health initiatives – including the staged provision of vaccines --  must uphold the critically important goals of targeting communities and institutions in which COVID-19 transmission rates are highest, and mitigating against health disparities on the basis of race and social class. The rapid spread of COVID-19 in long-term care facilities, prisons, and low-income urban communities has had devastating consequences. As such, we urge organizations serving the dental profession to convey the public health approach and the rationale behind states' staged vaccine roll-outs, in an effort to help oral care providers understand why they may be receiving their vaccines slightly later than they would like. Dental professionals provide an important and even life-changing service to their clients. But they are not alone in this regard; data demonstrate that their risk of COVID-19 is on par with or even lower than other essential service providers. Professionals in the fields of respiratory services, speech pathology and others face similar risks. Behavioral health specialists, especially those working with patients with intellectual disabilities or substance use disorder, may deliver care in high-risk congregate care settings. The low rates of COVID-19 outbreaks in dental offices and through dental treatment are indeed a testament to the outstanding infection control practices that have long been a hallmark of the profession.  Dental personnel have shown both low rates of disease and low rates of hospitalization in comparison to other health care providers. Consequently, some dental professionals have felt that they are being penalized for their success, as these low rates of transmission are one of the reasons why dentists lag behind nursing home staff, for instance, in the vaccine queue in many states. This view misses the larger picture. COVID-19 disproportionately strikes those with the fewest social and economic resources, even among those who try mightily to abide by best practices. Yet the most vigilant attempts at hand washing, mask wearing, and social distancing may be ineffective for populations that rely on public transit, who live in crowded urban housing, and whose coresidential loved ones work in front-line jobs whether bus drivers or grocery store clerks. These communities not only face elevated risk, but they may lack the social connections or networks that provide them access to the resources they need to stay healthy – like vaccines. That is precisely why public health initiatives target those at the greatest risk: these efforts seek to correct persistent and far-reaching inequities. ASTDD urges members of the dental profession to review their state vaccination plan within the context of the complex public health decisions guiding their states strategic approach. ASTDD also advocates for the inclusion of dental professionals to administer the vaccine in mass vaccination clinics, promote and encourage vaccine acceptance and adherence to their patients, staff, family, and communities.
Navigating the ASTDD Website: This 10 minute tutorial provides tips on how to navigate the ASTDD website more efficiently and productively.
ASTDD Roundup - Check out the November/December ASTDD Roundup, a new bimonthly summary of selected ASTDD consultant, committee, project and meeting summaries
2021 State Synopses Webcast
Revised 10 Essential Public Health Services
COVID-19 Resources
American Association of Dental Boards
Two Resources to Track State by State Response COVID-19
Centers for Disease Control and Prevention (CDC)

The CDC

recommends

that dental facilities postpone elective procedures, surgeries, and non-urgent dental visits, and prioritize urgent and emergency visits and procedures now and for the coming several weeks. This aligns with the American Dental Association (ADA)'s March 16, 2020

recommendation

that dentists nationwide postpone elective procedures, as well the Centers for Medicare and Medicaid Services (CMS)'s March 19, 2020

guidance

that all non-essential dental exams and procedures be postponed until further notice.

Health Resources and Services Administration HRSA's COVID-19 FAQs for health centers and related information can be found on the Emergency Preparedness and Recovery Resources for Health Centers webpage.
Occupational Health and Safety Administration
U.S. Environmental Protection Agency

EPA has released an expanded list of EPA-registered disinfectant products that have qualified for use against SARS-CoV-2, the novel coronavirus that causes COVID-19.

EPA Expands COVID-19 Disinfectant List

American Dental Association (ADA)

Coronavirus Resource Center

ADA.org/VirusResources

includes the newest practice management, safety and clinical guidance.

American Dental Hygienists' Association (ADHA)

ADHA has developed a resource page for all things related to COVID19 which is located at

www.adha.org/COVID19

. This includes an FAQ section along with a running timeline of actions ADHA has taken in response to COVID19. They have also included resources and guidance from national partners so that our community can find answers easily in one place.

American Academy of Pediatric Dentistry (AAPD)
American Academy of Pediatrics (AAP)

This website includes:

Clinical guidance
Information on PPE
Practice Management Resources
Telemedicine and telephone care resources
Coding information
Information for families
Physician wellness tips
Advocacy

DentaQuest Partnership for Oral Health Advancement The COVID-19 Education Series contains key information on infection control and alternative methods to care, such as teledentistry, during a public health crisis. In addition, the Oral Value-Based Care Series is designed for any health professional who has an interest in transforming from traditional dental care to Value-based Care (VBC). Visit the Online Learning Center for more information.
Organizational Associate Members
ASTDD would like to thank and recognize our Organizational Associate Members
American Dental Hygienists' Association
Future Smiles
KoKua Kalihi Valley Comprehensive Family Services
National Network for Oral Health Access
Oral Health Kansas
OPEN (Oral Health Progress and Equity Network)
Organization for Safety, Asepsis & Prevention (OSAP)
School-Based Health Alliance
Virginia Commonwealth University
Virginia Health Catalyst
West Virginia Oral Health Coalition
Wyoming Primary Care Association
National Oral Health Conference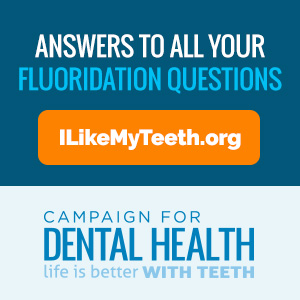 Advertising on ASTDD's website does not imply an endorsement by ASTDD of a company's products or services.