The Association of State and Territorial Dental Directors (ASTDD) is a national non-profit organization representing the directors and staff of state public health agency programs for oral health. It was organized in 1948 and is one of 20 affiliates of the Association of State and Territorial Health Officials (ASTHO). ASTDD formulates and promotes the establishment of national dental public health policy, assists state dental programs in the development and implementation of programs and policies for the prevention of oral diseases; builds awareness and strengthens dental public health professionals' knowledge and skills by developing position papers and policy statements; provides information on oral health to health officials and policy makers, and conducts conferences for the dental public health community.
A strong and effective governmental oral health presence in states and territories to assure optimal oral health.
ASTDD provides leadership to:
promote and support a governmental oral health presence in each state and territory,
increase awareness of oral health as an important and integral part of overall health,
address oral health equity,
promote evidence-based oral health policies and practices, and
assist in the development of initiatives to prevent and control oral diseases.
The ASTDD Membership consists of the chief dental public health officer (state dental director) of the state health department or equivalent agency, and the U. S. Territories. ASTDD also offers Individual or Organizational Associate Membership which is open to any public agency, voluntary organization, tribal entity and/or health professionals employed or interested in dental public health. Members and Associate members serve on and chair committee's or work groups, receive the ASTDD newsletter, are enrolled on the ASTDD list serve, and participate in the ASTDD Annual Business Meeting held in conjunction with the annual National Oral Health Conference. Individual Associate member dues are $75.00 per year. Organizational Associate Membership dues are $400 per year.
ASTDD Key Messages
State Oral Health Programs make an essential contribution to public health and must be continued and enhanced. Resources to Support ASTDD Key Messages.
1. A successful SOHP must have diversified funding that includes funding for state and local evidence-based programs.
2. A successful SOHP needs a continuous, strong, credible, forward-thinking leader.
3. A successful SOHP needs a complement of staff, consultants and partners with proficiency in the ASTDD Competencies for SOHPs.
4. A successful SOHP needs one or more broad-based coalitions that include partners with fiscal and political clout.
5. A successful SOHP must have valid data (oral health status and other) to use for evaluation, high quality oral health surveillance, a state oral health plan with implementation strategies, and evidence-based programs and policies.
Announcements, Publications & Documents
ASTDD Roundup - Check out the January/February ASTDD Roundup, a new bimonthly summary of selected ASTDD consultant, committee, project and meeting summaries.
Navigating the ASTDD Website: This 10 minute tutorial provides tips on how to navigate the ASTDD website more efficiently and productively.
PowerPoint
COVID-19 Resources
Two Resources to Track State by State Response COVID-19
Centers for Disease Control and Prevention (CDC)

The CDC

recommends

that dental facilities postpone elective procedures, surgeries, and non-urgent dental visits, and prioritize urgent and emergency visits and procedures now and for the coming several weeks. This aligns with the American Dental Association (ADA)'s March 16, 2020

recommendation

that dentists nationwide postpone elective procedures, as well the Centers for Medicare and Medicaid Services (CMS)'s March 19, 2020

guidance

that all non-essential dental exams and procedures be postponed until further notice.

Centers for Medicare & Medicaid Services
Health and Human Services
Health Resources and Services Administration
Occupational Health and Safety Administration
U.S. Environmental Protection Agency

EPA has released an expanded list of EPA-registered disinfectant products that have qualified for use against SARS-CoV-2, the novel coronavirus that causes COVID-19.

EPA Expands COVID-19 Disinfectant List

American Dental Association (ADA)

Coronavirus Resource Center

ADA.org/VirusResources

includes the newest practice management, safety and clinical guidance.

American Dental Hygienists' Association (ADHA)

ADHA has developed a resource page for all things related to COVID19 which is located at

www.adha.org/COVID19

. This includes an FAQ section along with a running timeline of actions ADHA has taken in response to COVID19. They have also included resources and guidance from national partners so that our community can find answers easily in one place.

American Academy of Pediatric Dentistry (AAPD)
American Academy of Pediatrics (AAP)

This website includes:

Clinical guidance
Information on PPE
Practice Management Resources
Telemedicine and telephone care resources
Coding information
Information for families
Physician wellness tips
Advocacy
Organizational Associate Members
ASTDD would like to thank and recognize our Organizational Associate Members
America's ToothFairy: National Children's Oral Health Foundation
American Dental Hygienists' Association
Future Smiles
Kokua Kalihi Valley Comprehensive Family Services
National Network for Oral Health Access
Oral Health Kansas
OPEN (Oral Health Progress and Equity Network)
Organization for Safety, Asepsis & Prevention (OSAP)
School-Based Health Alliance
Virginia Commonwealth University
Virginia Health Catalyst
West Virginia Oral Health Coalition
Wyoming Primary Care Association
National Oral Health Conference
Due to the spread of COVID-19 and the need to ensure the health and well-being of our members and attendees, the Board of Directors of the Association of State and Territorial Dental Directors and of the American Association of Public Health Dentistry, have decided to cancel the 2020 National Oral Health Conference.  As you know, the conference was scheduled for April 4-8, 2020 in San Diego, California.  There are no plans to reschedule the 2020 NOHC.
For all those registered for NOHC, you will receive a full refund.  Also, for those who have registered for the weekend workshops, a full refund will be issued.  There is no need to for you to send an email to the NOHC office regarding the cancellation of your registration as this will be done automatically.  Refunds will be processed within 4-6 weeks.  If you paid via credit card, the refund will go back to the same card.  If you paid by check, NOHC will issue a refund check.  For those who already cancelled and received a partial refund, we will process the remainder of the refund within 4-6 weeks.
Please make sure to cancel any personal arrangements you have made such as hotel stays and transportation.  Note that for the host hotel, any guaranteed reservation not cancelled 48 hours in advance of the scheduled check in date Pacific Time will be subject to a penalty.
We are profoundly aware of the many people who make NOHC the meeting we have grown to look forward to and come to so enjoy.  To the many ASTDD and AAPHD member volunteers who have worked on planning various aspects of the conference – we thank you for your time, expertise, and vision.  Thank you to all the speakers, moderators, roundtable presenters, and poster and oral presentation presenters for all the work you have put into the abstracts.  Thank you to our sponsors and exhibitors for your support of this meeting; the NOHC office will be contacting you separately to share additional information.  Finally, to the many dedicated members of AAPHD and ASTDD and to others who have registered for the conference, we thank you for your decision to attend the 2020 National Oral Health Conference, (NOHC) and for your continued support.
Please, stay safe and healthy during the coming months and take care of one another!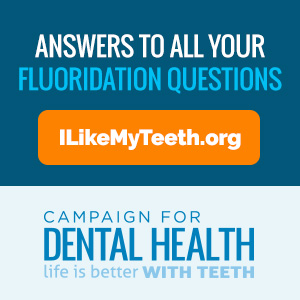 Advertising on ASTDD's website does not imply an endorsement by ASTDD of a company's products or services.