The Association of State and Territorial Dental Directors (ASTDD) is a national non-profit organization representing the directors and staff of state public health agency programs for oral health. It was organized in 1948 and is one of 20 affiliates of the Association of State and Territorial Health Officials (ASTHO). ASTDD formulates and promotes the establishment of national dental public health policy, assists state dental programs in the development and implementation of programs and policies for the prevention of oral diseases; builds awareness and strengthens dental public health professionals' knowledge and skills by developing position papers and policy statements; provides information on oral health to health officials and policy makers, and conducts conferences for the dental public health community.
A strong and effective governmental oral health presence in states and territories to assure optimal oral health.
ASTDD provides leadership to:
promote and support a governmental oral health presence in each state and territory,
increase awareness of oral health as an important and integral part of overall health,
address oral health equity,
promote evidence-based oral health policies and practices, and
assist in the development of initiatives to prevent and control oral diseases.
The ASTDD Membership consists of the chief dental public health officer (state dental director) of the state health department or equivalent agency, and the U. S. Territories. ASTDD also offers Individual or Organizational Associate Membership which is open to any public agency, voluntary organization, tribal entity and/or health professionals employed or interested in dental public health. Members and Associate members serve on and chair committee's or work groups, receive the ASTDD newsletter, are enrolled on the ASTDD list serve, and participate in the ASTDD Annual Business Meeting held in conjunction with the annual National Oral Health Conference. Individual Associate member dues are $75.00 per year. Organizational Associate Membership dues are $400 per year.
ASTDD Key Messages
State Oral Health Programs make an essential contribution to public health and must be continued and enhanced. Resources to Support ASTDD Key Messages.
1. A successful SOHP must have diversified funding that includes funding for state and local evidence-based programs.
2. A successful SOHP needs a continuous, strong, credible, forward-thinking leader.
3. A successful SOHP needs a complement of staff, consultants and partners with proficiency in the ASTDD Competencies for SOHPs.
4. A successful SOHP needs one or more broad-based coalitions that include partners with fiscal and political clout.
5. A successful SOHP must have valid data (oral health status and other) to use for evaluation, high quality oral health surveillance, a state oral health plan with implementation strategies, and evidence-based programs and policies.
Announcements, Publications & Documents
Message from ASTDD President, Christine Farrell
These past few weeks have been unsettling in the fact that we have been battling the coronavirus pandemic, the death of George Floyd and the protests that have been occurring across the country. Black Lives Matter is the statement that has been heard across the country and that communities are rallying around. It is a statement that ASTDD supports. Period. No qualifications. End of Statement. Once we start qualifying and adding "but" after that statement it changes the narrative. All lives do matter and they deserve dignity, respect and honor. All lives don't matter until black lives matter to you.
We have seen that the coronavirus has a higher disproportionate number of COVID cases in populations of color and a higher death rate among the black population.  In Michigan, the black population makes up 17 percent of the total population, but blacks make up 40 percent of the COVID deaths.  While we can certainly come up with reasons for the disparity, the one underlying condition that stands out is that racism plays a huge role.  Not race but RACISM, especially systemic racism that has been highlighted in health policies and access to care.  The APHA is offering a webinar series:  RACISM, the underlying condition, beginning on Tuesday, June 9, 2020 that will look at this topic from the public health perspective.  Violence and racism are public health issues that need to be addressed.
ASTDD has oral health equity as one of its mission statements. We have long known about the inequities of oral health among minority and target populations regarding access and quality of care. Strategies to address health equity and social justice are being incorporated into the overall mission. Promotion of webinars addressing health equity, implicit bias, root causes are raising awareness among oral health members. We have to view strategies among a health equity lens. Beyond raising awareness, we have to continue to listen and understand.  it is also about doing.  We need to revise and create policies and procedures so we can build a more just and equitable future.  We need to address inequities but also address the underlying issue of racism.
ASTDD will not stand back during these times but stand strong. Through the collective strength of our support and the relationships we have developed we will fulfill our collective mission. I have carried this quote from Mahatma Ghandi in my wallet for over twenty years:  "We must be the change we wish to see in the world."
Respectfully,
Christine M. Farrell, RDH, BSDH, MPA
ASTDD Roundup - Check out the May/June ASTDD Roundup, a new bimonthly summary of selected ASTDD consultant, committee, project and meeting summaries
Navigating the ASTDD Website: This 10 minute tutorial provides tips on how to navigate the ASTDD website more efficiently and productively.
PowerPoint
COVID-19 Resources
Two Resources to Track State by State Response COVID-19
Centers for Disease Control and Prevention (CDC)

The CDC

recommends

that dental facilities postpone elective procedures, surgeries, and non-urgent dental visits, and prioritize urgent and emergency visits and procedures now and for the coming several weeks. This aligns with the American Dental Association (ADA)'s March 16, 2020

recommendation

that dentists nationwide postpone elective procedures, as well the Centers for Medicare and Medicaid Services (CMS)'s March 19, 2020

guidance

that all non-essential dental exams and procedures be postponed until further notice.

Centers for Medicare & Medicaid Services
Health and Human Services
Health Resources and Services Administration
Occupational Health and Safety Administration
U.S. Environmental Protection Agency

EPA has released an expanded list of EPA-registered disinfectant products that have qualified for use against SARS-CoV-2, the novel coronavirus that causes COVID-19.

EPA Expands COVID-19 Disinfectant List

American Dental Association (ADA)

Coronavirus Resource Center

ADA.org/VirusResources

includes the newest practice management, safety and clinical guidance.

American Dental Hygienists' Association (ADHA)

ADHA has developed a resource page for all things related to COVID19 which is located at

www.adha.org/COVID19

. This includes an FAQ section along with a running timeline of actions ADHA has taken in response to COVID19. They have also included resources and guidance from national partners so that our community can find answers easily in one place.

American Academy of Pediatric Dentistry (AAPD)
American Academy of Pediatrics (AAP)

This website includes:

Clinical guidance
Information on PPE
Practice Management Resources
Telemedicine and telephone care resources
Coding information
Information for families
Physician wellness tips
Advocacy

California Northstate University College of Dental Medicine
Using Teledentistry to Maintain Services and Contact with Patients During the time of COVID

‐

19 Physical Distancing

, was developed by Dr. Paul Glassman and his staff at the California Northstate University College of Dental Medicine for dental providers and practices to use in developing systems that can be effective in the current environment.

DentaQuest Partnership for Oral Health Advancement
COVID-19 Education Series - The COVID-19 Education Series contains key information on infection control and alternative methods to care, such as teledentistry, during a public health crisis.
Organizational Associate Members
ASTDD would like to thank and recognize our Organizational Associate Members
America's ToothFairy: National Children's Oral Health Foundation
American Dental Hygienists' Association
Future Smiles
Kokua Kalihi Valley Comprehensive Family Services
National Network for Oral Health Access
Oral Health Kansas
OPEN (Oral Health Progress and Equity Network)
Organization for Safety, Asepsis & Prevention (OSAP)
School-Based Health Alliance
Virginia Commonwealth University
Virginia Health Catalyst
West Virginia Oral Health Coalition
Wyoming Primary Care Association
National Oral Health Conference
Save the Date for the 2021 NOHC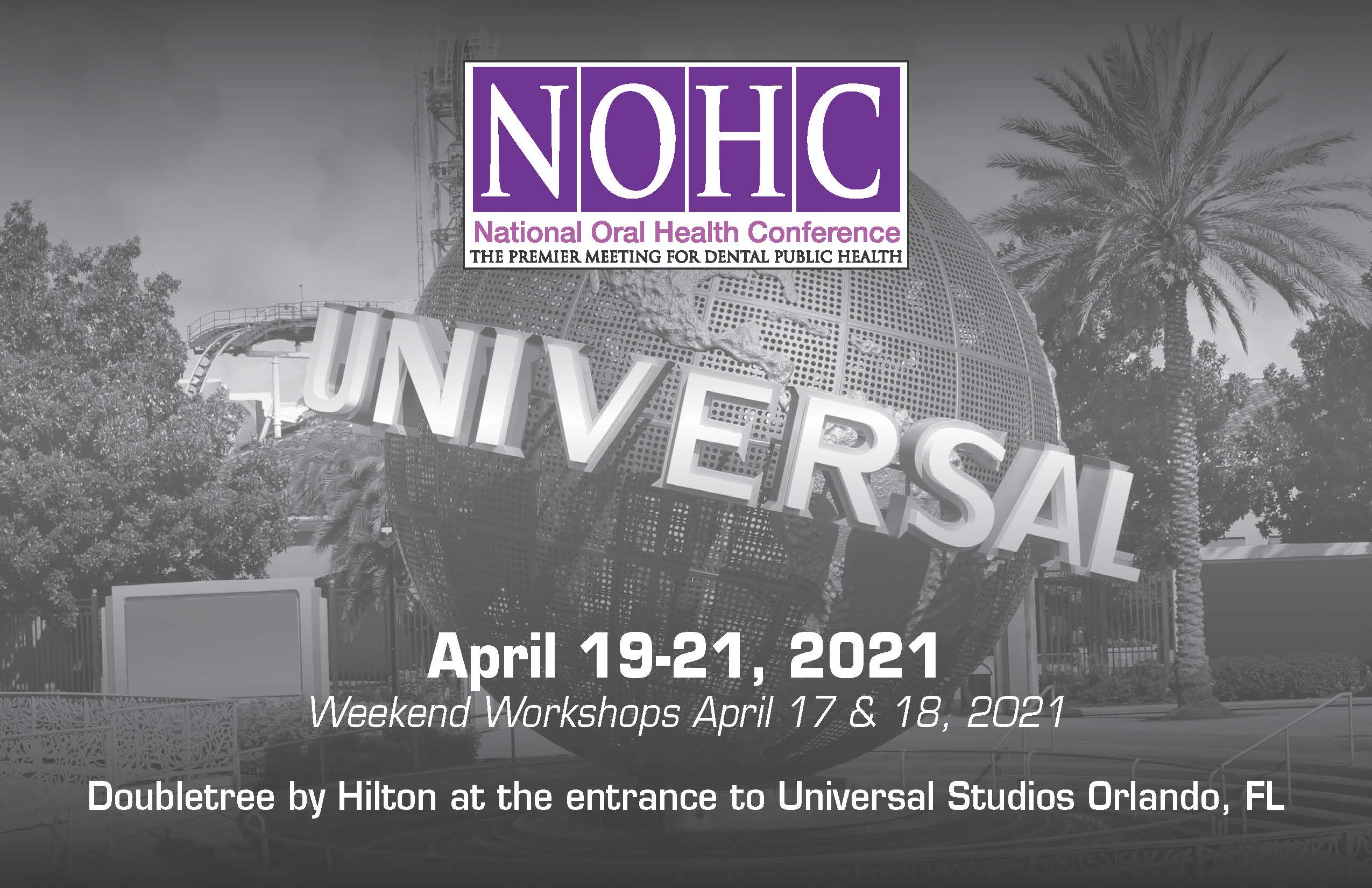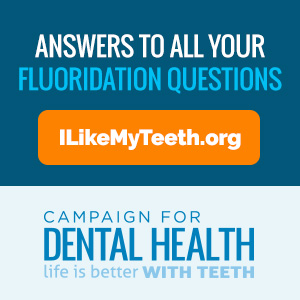 Advertising on ASTDD's website does not imply an endorsement by ASTDD of a company's products or services.